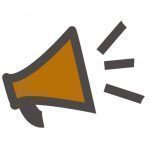 Precarious office – the places unions don't reach.
Who are we? / What we do
Oficina Precaria of Edinburgh – PIE is a project/organisation that deals with attention, support and advice (free legal support) to any working Spanish-speaking migrant residing in Scotland.
We offer free solidarity and support for people in a precarious employment situation as a casual worker and as a migrant. We offer legal advice that takes care of answering questions and offers information on workers' rights and bureaucratic paperwork, completely free of charge. The aim is to help the worker legalise their situation or at least understand exactly what situation they are in. In the event that the employee wishes to sue the company, the consultancy also provides contact with a lawyer.
We also lead campaigns that report precarious employment. By these actions we intend to put pressure on organisations that show no respect for workers' rights and thus achieve specific improvements for migrant workers. But also aim to give visibility to migrant employment instability conditions as we are considered cheap labour.
We primarily give information, advice and support about migrants' rights and facilitate the access to already existing organisations, unions and resources already established in Scotland as well as working closely with other social activist groups in improving labour conditions for all workers!
Contact
Queries and consultations will be primarily done by email. Ask for an appointment, email contacto@piescotland.org
Appointments are normally on Mondays & Saturdays.
We always need people to help us, especially with knowledge in social support, work related support, etc. in Scotland. If you are interested, contact us through our website PIE Scotland. You can also find us on our Facebook page.