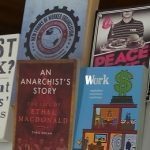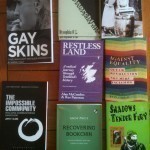 The infoshop sells a wide range of radical books, magazines and pamphlets from the radical left.
This includes Active Distribution and AK Press as well as other independent and left-wing publishers.
Items can be bought whenever ACE is open. Our opening hours are:
Tuesday 12 – 3pm
Thursday 6 – 8pm (last of the month)
Saturday 1 – 4pm (first of the month)
We often host book talks and other events, so remember to check the events page for details.