Up Against the State: the battle for broughton st. unemployed workers centre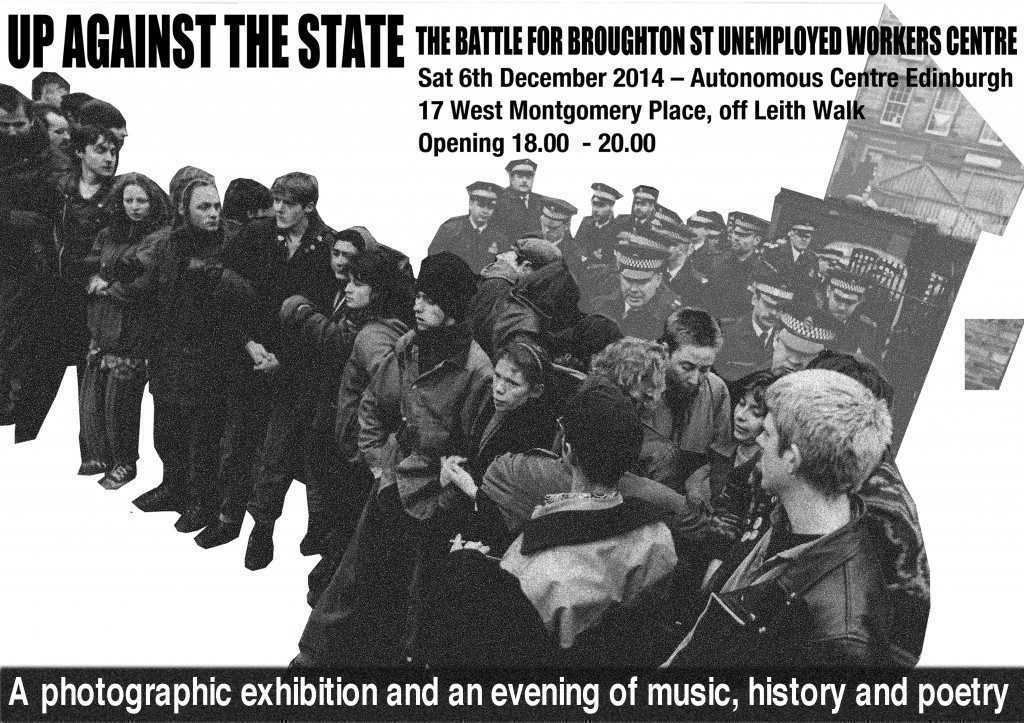 Join us for an evening of music, history and poetry.
In 1992 the unemployed and claimant users took control of the Edinburgh Unemployed Workers Centre to stop its closure. In 1994 they resisted the imminent eviction of the Broughton Street Centre by launching a 24 hours per day occupation, which lasted six months. 20 years after the violent eviction of the occupants, an exhibition of photographs to be held at the Autonomous Centre of Edinburgh will remember this experience and discuss why this is still relevant today.
This event is supported by the Autonomous Centre of Edinburgh & Edinburgh Coalition Against Povery. During the opening we'll present the new stock of Books from ACE InfoShop and the new external mural project.
There will be drinks and food
Program:
18.00 Opening & Intro
18.15 Live set – Geek Maggot Bingo
19.15 Poetry and Dj Set TBC
https://www.facebook.com/events/1537156439858830/