Three months in Hebron: Life and the Occupation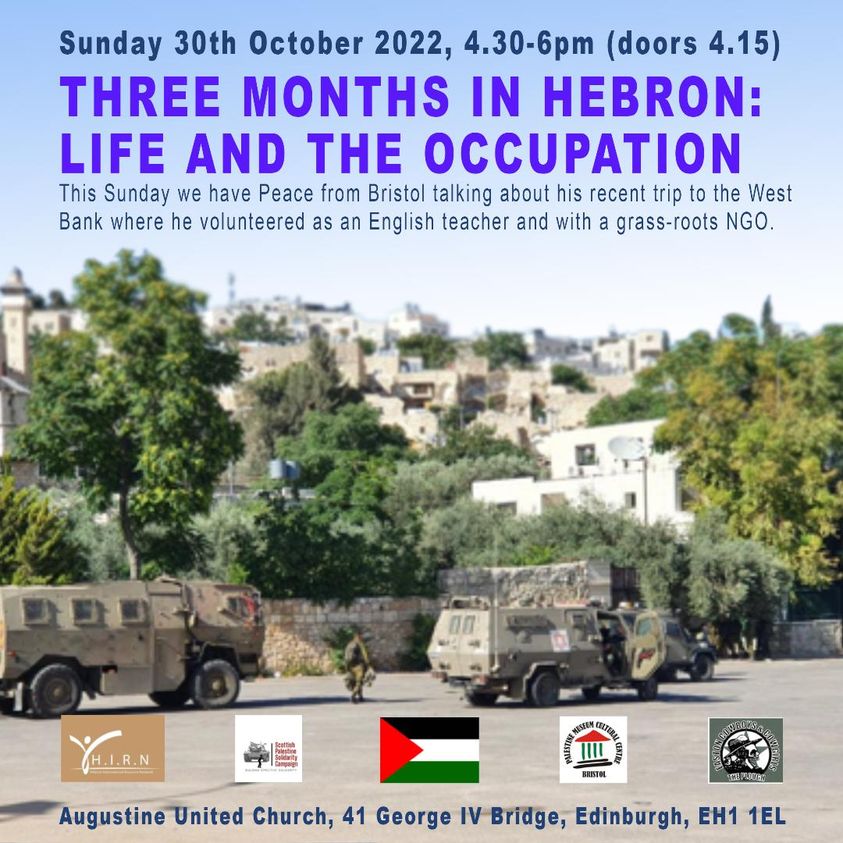 This Sunday, we have Peace from Bristol talking about his fourth trip to the West Bank which he recently returned from.

He was a volunteer English teacher with the Red Crescent and also assisted a grassroots NGO called HIRN (Hebron International Resource Network) who help the most disadvantaged communities especially in Area C in the South Hebron hills and H2 in Hebron.

He will share his experiences and photos and give you a first-hand insight into life in Hebron: the beauty of the Palestinian people, the harsh reality of the Israeli occupation, and all points in between.
Q&A.

Free entry. Donations welcome.

Augustine United Church, 41 George IV Bridge, Edinburgh, EH1 1EL