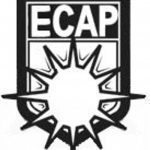 Please check out the ecap website for the most up to date information on ECAP's Tuesday drop-in. We are still operating but alternative arrangements have been made. Let us know if you need anything.
We are still here during the Coronavirus crisis
Edinburgh Claimants was set up by people who are unemployed, too sick to work, in a bad job situation or on a low income. On Tuesday 12 to 3 pm (SEE ECAP WEBSITE), Edinburgh Claimants / ECAP give advice and solidarity to those struggling due to benefit hassles, debt woes or anything else that may be hitting you hard.
ECAP monthly meetings 6 – 8 pm have been suspended due to Coronavirus. However we try to hold online meetings every fortnight so contact us if you'd like to join in. Check us out on Facebook and Twitter
Standing together, fighting exploitation!