Date/Time
Date(s) - Saturday 18th August
3:00 pm - 9:00 pm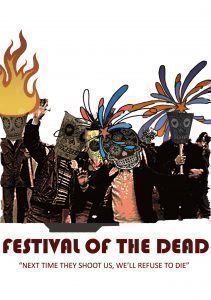 Inspired by the recent untimely and tragic death of Jace C Thompson and numerous other creative friends. Festival of the Dead' on the 18th and 19th of August in Leith. Basing itself loosely on the Mexican Day of the Dead, the idea is to celebrate the life of various friends and show case their work.
You can also come along and read poems, sings songs, play music, tell stories, or do whatever you feel would be a fitting tribute to departed friends. But this will be a celebration, and also an attempt to highlight the plight of Leith due to gentrification and industrial scale 'student' housing developments, which threaten the area so many of us have close ties to. There will also be face painting, and decorations…. There will also be music, screenings, poetry, craft workshops, food and drink.
More TBC / Line up and times to be announced in the coming weeks. Entrance by donation
Location
The Autonomous Centre of Edinburgh