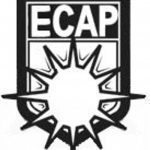 Date/Time
Date(s) - Thursday 20th February
10:30 am - 11:30 am
High Riggs Jobcentre
Join ECAP in our continued resistance to Universal Credit, Sanctions, Workfare and all benefit cuts, abuse & conditionality claimants are suffering – this time we're at High Riggs Jobcentre in Edinburgh.
We have advice leaflets, offer solidarity and help to any claimant who needs us. We can accompany people into the jobcentre if requested – it's always better to have someone with you & on your side. All are welcome to come and join us & find out what we're about.
NO Sanctions NO Workfare SCRAP Universal Credit NOW!
Please note: stalls are weather-dependent, if its drizzling we try and continue but if the rain is heavy / persistent or if it's blowing a gale, then we have to retire for the day…..
www.edinburghagainstpoverty.org.uk
Location
High Riggs Job Centre