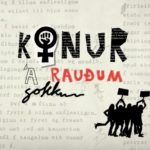 Date/Time
Date(s) - Saturday 28th September
4:00 pm - 10:00 pm
Do you want to learn more about our group and activities? Do you have some suggestions and ideas or would like to collaborate in the organisation of the International Women's Day March?
Then, this is the perfect day to meet us! Join us for an evening of fun while learning about the red stockings movement in Iceland and other women's issues and struggles. There will also be poetry and music.
Saturday, 28th of September (16:00-22:00) at the Autonomous Centre of Edinburgh.
The programme of events will be as follows:
16:00 – 16:30 Poetry
16:30 – 18:30 Projection of documentary "Women in Red Stockings" by Halla Kristín Einarsdóttir + debate
18:30 – 22:00 Live acoustic music (bands TBC)
You can bring your own bottle. There will be some drinks and nibbles available (donations suggested)
About the documentary
Women in Red Stockings tells the story of the Icelandic Red-stocking movement in the seventies, through the testimonies of sixteen women who participated in the movement. The group fought for equality, the right of women owning their own body and their freedom to be humans – not products.
***ACE is an accessible venue.
****Pets allowed
ACE Safer Spaces policy must be adhered to by all attendees.
Location
The Autonomous Centre of Edinburgh