Date/Time
Date(s) - Thursday 21st June
7:00 pm - 10:00 pm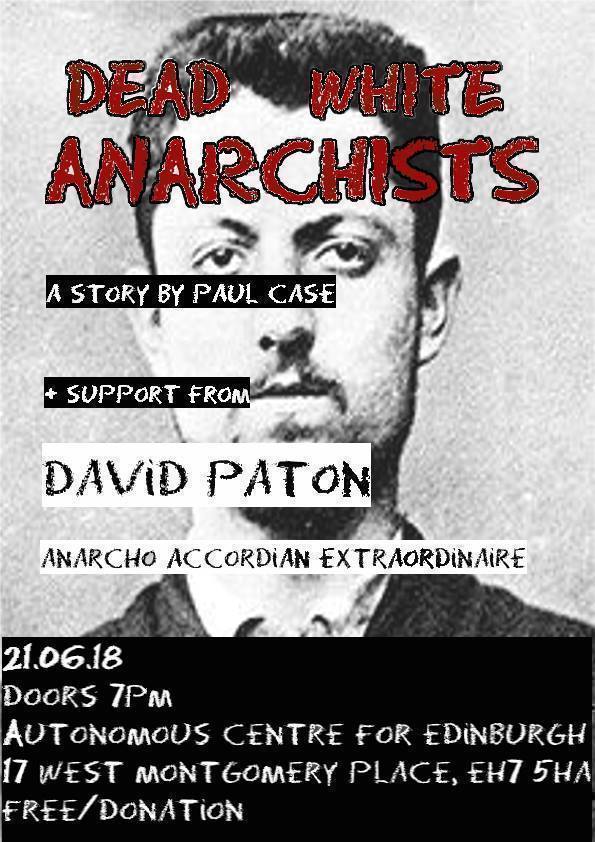 Hosted by Paul Case and David Paton
'Dead White Anarchists' is spoken word performer Paul Case's first solo storytelling show.
Paris, 1892. The city is being torn apart by bombings and police crackdowns. A young anarchist prepares for his war against the State. And then he hears strange rumblings from the future…
He will be supported by musician David Paton, whose skills on the accordion make the people raise their fists and the powerful quake in their shiny boots. He's awesome, basically.
And the event is FREE. Unless you're feeling particularly lovely and attractive and generous, in which case feel at liberty to chuck us some donations for our entertainments.
Location
The Autonomous Centre of Edinburgh