Date/Time
Date(s) - Friday 30th June
7:00 pm - 9:00 pm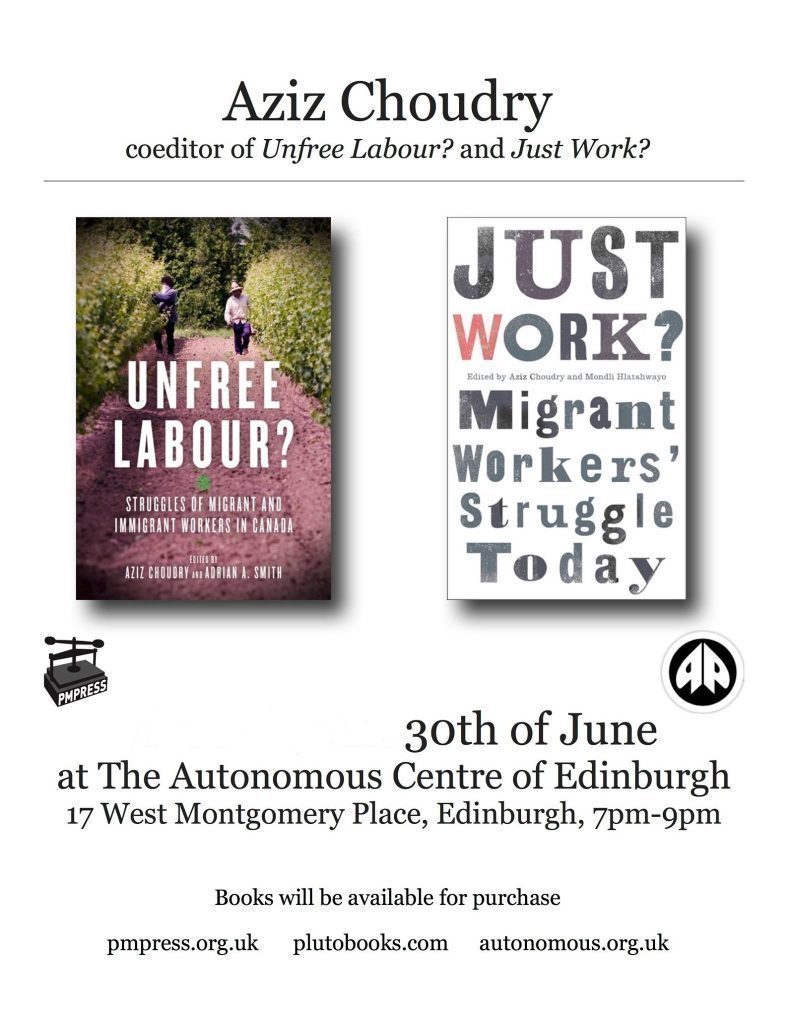 Aziz Choudry will be at the Autonomous Centre to discuss his books "Just Work? Migrant Workers Struggles Today" and "Unfree Labour? Struggles of Migrant and Immigrant Workers in Canada".
Join us for an evening of conversation about the social and political power of migrant labour and migrant workers' organising – with Aziz and comrades from Oficina Precaria.
We will have copies of Aziz' books at the event, you can check them out here
Unfree Labour? http://secure.pmpress.org/index.php?l=product_detail&p=781
Just Work? http://press.uchicago.edu/ucp/books/book/distributed/J/bo22361926.html
"As opposed to a good deal of current writing that often ignores the working conditions and struggles of racialized migrant and immigrant workers, the authors contend that migrant workers, labour organizations, and migrant worker allies have engaged in a wide range of organizing initiatives with significant political and economic impacts"
Location
The Autonomous Centre of Edinburgh