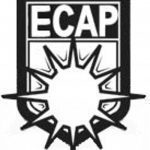 Due to the Coronavirus, Tuesday drop-in sessions are suspended. However as of September 2020 we have an appointment only system instead. We can be reached by email, phone or message on Facebook but please do not drop in to ECAP or ACE without a prior agree appointment. We aim to replay within 2 working days. Check out the ecap website for the most up to date information. You can still ring us on Tuesday between 12 and 3 pm to speak to us directly.
Edinburgh Claimants was set up by people who were unemployed, too sick to work, in a bad job situation or on a low income. On Tuesday 12 to 3 pm, Edinburgh Claimants / ECAP give advice and solidarity to those struggling due to benefit hassles, debt woes or anything else that may be hitting you hard.
Let us know if you need anything! We are still here during the Coronavirus crisis!
ECAP monthly meetings 6 – 8 pm have been suspended due to Coronavirus. However we try to hold online meetings every fortnight so contact us if you'd like to come along
Standing together, fighting exploitation!
Social media: Facebook and Twitter