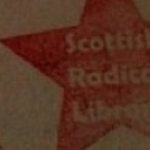 The Scottish Radical Library (SRL) is based here at ACE and can be accessed during normal opening hours, however on a Tuesday the ECAP drop-in makes it difficult to access the full library.
We welcome people to come and browse both the library and the other resources ACE has to offer.
Alongside the SRL we also have the Autonomous Archive – a rich repository of radical historical materials which is also available to the public. Although archive items cannot be taken from ACE, they are fully accessible and can be scanned/photographed free of charge.
We sometimes hold other events which we list on the 'Events' page.
If you'd like to contact us before you come or while we're closed, our email is srl@riseup.net. If you'd like to volunteer with the library, get in touch and we can discuss what kind of help we're looking for.
Online Catalogue
Check out our growing online catalogue which is accessible through the SRL website.