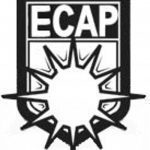 Edinburgh Claimants was set up by people who were unemployed, too sick to work, in a bad job situation or on a low income. On Tuesday 12 to 3 pm, Edinburgh Claimants and ECAP run a drop-in session at Ace where advice and solidarity is available for those who are struggling due to benefit hassles, debt woes or anything else that may be hitting you hard.
Let us know if you need anything, we are here!
ECAP hold an open organising meeting on the last Thursday of the month from 6 to 8 pm at Ace. Everyone is welcome so please come along and find out who we are, what we do and how you can get involved. The more people involved the stronger our movement can be, so we actively encourage new folk to come along.
Standing together, fighting exploitation!